National parks of lake superior - website design
My Role
Art Director, UX Designer, Graphic Designer
The Needs
The biggest problem with the NPLSF's current site is that it lacks organization, making it hard for users to follow. It's also overwhelming to due to it's heavy use of photography, though those images fail to give much of a narrative.
The solution should be a simple, beautiful site. It should entice users to visit, explore and donate, while also telling a story.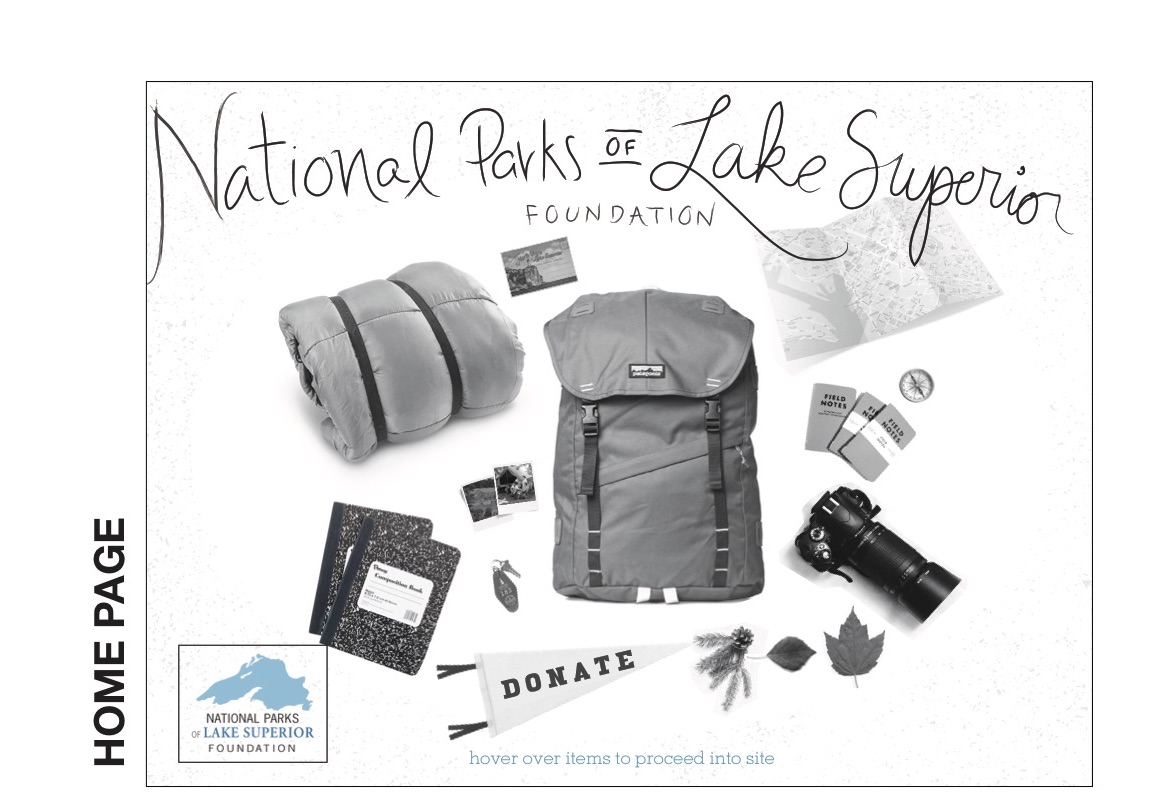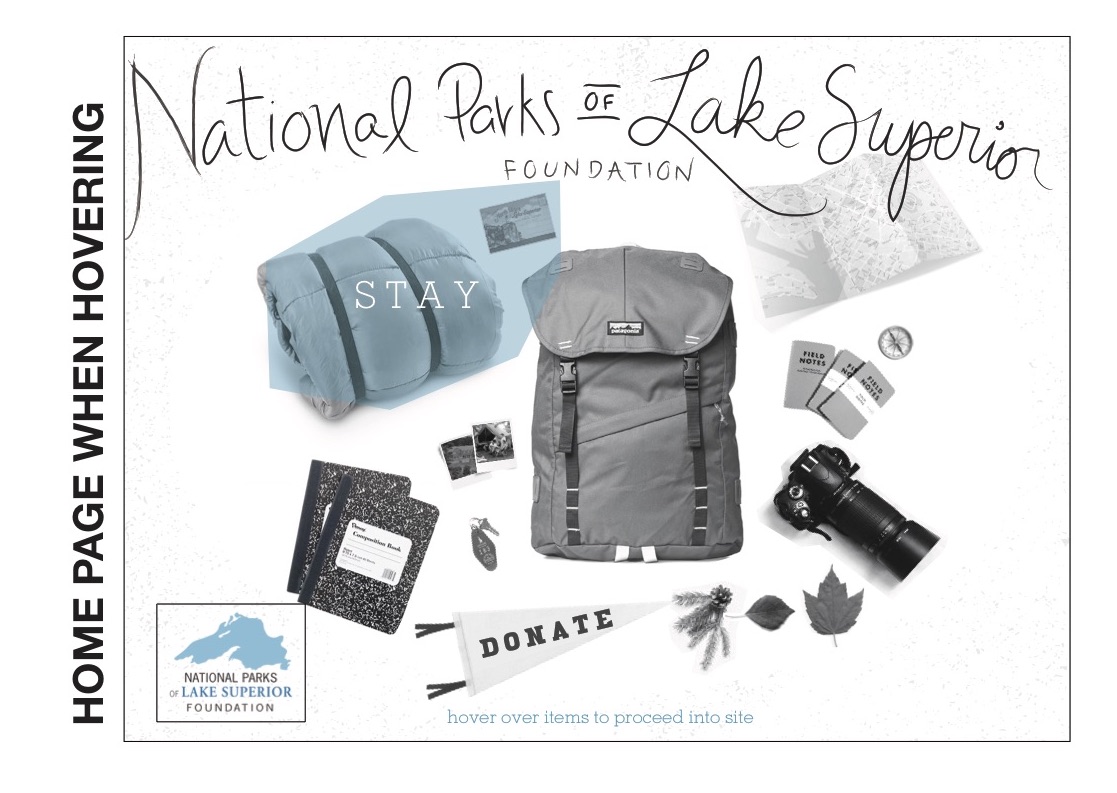 The Process
The process of this project was structured by the professor's guidelines. The 10 weeks had us focus competitive analyses, persona generation, user testing, information architecting, and UI design.
Outside of class, I focused mainly on art direction and branding. What was missing in the original product was a strong visual brand, so I worked hard on creating a unique lens to see this content through.
The brand words I chose to focus on were:
nostalgia & adventure
I took inspiration from my grandfathers naval yearbook from the 1950s, incorporating the mid-century Linotype printing style. The pages are mainly black and white, with sections of bold colors. I conducted more research and compiled my findings into a mood board. This direction then was reflected heavily in my final design.
Successes
The final NPLSF website design I created had:
Intentional art direction - (See above)

Simple site organization - User testing helped to inform the information architecture of the site. What are the main parts of the site? Which pages should fall under which categories? The interview data gave a examples of the thought process users may have when poking around the site for the first time. The final website flow was simpler and easier to use than the original version.

Dynamic design - The history page is one of my favorites, as it interacts with users as they explore the page. As users scroll down, the years gradually change, along with the photo and the content, to illustrate the Lake Superior region throughout the years. I love how these small (would be) javascript animations bring sites to life and keep users engaged.
Critical Reflection
At the end of the day, say it with me, I am not the user. I made the site simple and beautiful to my standards, but this site isn't for me. I simply didn't have an opportunity to do user testing on the final design, but I feel it would have been useful. I spent a lot of time on the art direction, which is important, but I wish I could have allotted some time to know the users' pain points on my product. If I had, I could have created a second, and more accurate, iteration of my site based on the feedback I gathered.